Welcome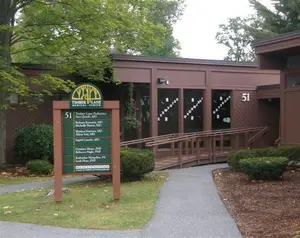 Welcome to our offices based in South Burlington, Burlington, and Milton, Vermont. Timber Lane Pediatrics has been providing pediatric care in the Burlington area for over 50 years. We continue to dedicate ourselves to the health and care of infants, children and adolescents from birth through age 22. We belong to Primary Care Health Partners , an organization of independent primary care offices in Vermont and northern New York.


Update on RSV antibody shot (nirsevimab/Beyfortus)
We now have very limited quantities of the RSV antibody shot. Due to nationwide shortages, the CDC and VT Department of Health have recommended the RSV shot be given only to those at highest risk. We are very disappointed we cannot offer it to all infants. Currently the RSV shot is being offered to:
1. Newborns who are less than a month old and weighing less than 11lbs. Infants in this group must receive this shot before their weight increases above 11lbs. After that time they are ineligible unless in one of the groups below.
2. All infants through 7 months of age born before 36 weeks. Any weight is eligible.
3. All infants through 7 months with a lung, heart, neurologic, immunologic or other health condition that puts your infant at higher risk for complications from RSV. Any weight is eligible.
4. Any infant up to 8 months who is Alaskan native or American Indian. Any weight is eligible.
Please call to make an appointment if your child is in one of these groups or if you are unsure if your child qualifies.
All pregnant moms should ask their OBs about the RSV vaccine for pregnant women. If a mother receives the RSV vaccine at least 2 weeks before delivery, then the infant does not need the RSV shot.

Thank you for your patience and understanding through this process.



Flu Vaccines and Covid Vaccines
FLU - It is flu vaccine season and we now have flu vaccine in stock. We recommend flu vaccines for all children over the age of 6 months. You can schedule your child's flu vaccine through the patient portal or by calling our office. If appointment slots are full, keep checking back as we are adding more days and times as they become available. If your child has not had a vaccine-only appointment in the past, the computer system will alert you to call the office to schedule. If your child has a regular appointment already scheduled, he or she can get the flu vaccine at that visit.

COVID - We have received some Covid vaccines for 2023-2024 but not a full supply. At this time we do not have enough Covid vaccine to schedule vaccine-only appointments. When we receive larger shipments, we will post this information and hold vaccine clinics. Please continue to check our website and social media for updated availability.


CLICK HERE TO SEE HOW TO SELF-SCHEDULE YOUR CHILD'S VACCINE APPOINTMENT

---
Welcome Dr. Gray and Dr. Cohen!
Dr. Karin Gray is joined us in March 2023 after ten years as a pediatric hospitalist at University of Vermont Children's Hospital. Dr. Gray is seeing patients at the South Burlington office and will be accepting new patients as a PCP (primary care provider). Please help us welcome her to TLP! You can read more about Dr. Gray here.
Dr. Scott Cohen is joining Timber Lane Pediatrics in February 2023 after moving to Vermont from California. He will be seeing patients at the Milton and South Burlington offices. We are excited to welcome him. Dr. Cohen sees both sick and well children but is not accepting patients as a PCP (primary care provider). You can read more about Dr. Cohen here.

Farewell to Dr. Bolduc
Dr. Bolduc retired at the end of 2022. We will miss him at the Milton office and wish him a relaxing retirement.